Need help Travelling?
Friday, May 6, 2022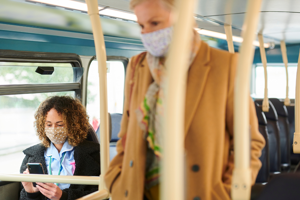 Travel Choice continues to work in Ashfield, Mansfield and Worksop to help jobseekers get into employment, training or education opportunities.
This means jobseekers have access to FREE travel information and advice, as well as public transport tickets and bicycle loans.
Since September 2021, we have provided:
Specific travel advice to over 300 jobseekers, to help them make decisions on transport, whilst encouraging active and sustainable travel.
Provided 115 public transport tickets to enable jobseekers to get to work or training
38 bicycle loans to help those going to work where suitable public transport isn't available, for example, shift work.
6 bicycles repairs undertaken to enable jobseekers to travel safely to opportunities.
5 Jobs Fairs which gave face-to-face advice to jobseekers to help them overcome transport barriers. This made it possible for them to consider work options that would not have been viable.
A staff member from Job Centre Plus (JCP), said: "I am absolutely thrilled at the efficiency and amazing support you are offering.
"I would like to say a huge thank you for your support with my customers. It is very much appreciated."