Travel Choice for businesses is back!
Monday, December 20, 2021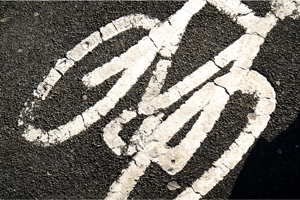 Travel Choice is back and helping businesses across Nottinghamshire to get pedalling and become more sustainable with free bike maintenance sessions and grant funding of up to £5,000.
Since its launch in 2018, Travel Choice has moved around the county, unlocking sustainable and active travel options for thousands of employees through collaboration with their employers.
Travel Choice is now inviting all Nottinghamshire based businesses to access Travel Choice services. By taking part in the project, your business could receive:
free travel information packs,
grant funding of up to £5,000 to install cycle storage or other sustainable travel infrastructure,
pool bikes to allow staff to easily travel between sites and for nearby meetings,
personalised journey planning,
Dr Bike maintenance sessions,
incentives to encourage active travel, such as bike lights and reflective safety items, bike pumps, puncture repair kits and more.
Nitto Denko is just one of the local businesses benefitting from the project. Travel Choice recently visited them to share safe winter cycling tips with employees and give practical cycle maintenance demonstrations.
The day consisted of four groups attending an hour-long interactive session, where they learnt useful bike maintenance tips, such as how to repair a puncture and how to do a basic bike safety check.
Since the visit, staff have said that they would cycle to work more if they had somewhere secure to lock their bikes and as a result, Nitto Denko is now looking to apply for a Travel Choice grant to use towards installing a high-quality bike rack.
Councillor Neil Clarke MBE, Chairman of the Transport and Environment Committee at Nottinghamshire County Council, said: "I'm delighted to hear that the Travel Choice team is back helping businesses across Nottinghamshire.
"Helping businesses to encourage more sustainable methods of travel is just one of the ways we can meet our climate change commitments.
"I'm pleased to see that businesses like Nitto Denko are already working with our Travel Choice team and I would encourage all businesses in Nottinghamshire to get in touch and talk to the team about how they can help them.
"Since the launch of Travel Choice, the team has helped to reduce the number of single occupancy car journeys in Nottinghamshire and as we look ahead into the New Year, it is our ambition to further this achievement."
To get started and receive a bespoke package of support suited to your business travel requirements, key issues, priorities, and motivations please contact our dedicated workplace Travel Choice advisor, Phoebe Garside phoebe.garside@itpworld.net