Travel Choice for Jobseekers
Sunday, October 31, 2021
Travel Boost from Travel Choice
Travel Choice is working in Ashfield, Mansfield and Worksop to help jobseekers get to employment, training or education opportunities.
Under this scheme jobseekers have access to FREE travel information and advice, as well as public transport tickets and bicycle loans.
Since September, we have provided:
Specific travel advice to 50+ jobseekers, to help them make decisions on transport, whilst encouraging active and sustainable travel.
Provided public transport tickets to 22 people to enable them to get to work or training
8 bicycle loans to help those going to work where suitable public transport isn't available, for example, shift work.
5 bicycles repairs undertaken to enable jobseekers to travel safely to opportunities.
2 Jobs Fairs which gave face-to-face advice to jobseekers to help them overcome transport barriers. This made it possible for them to consider work options that would not have been viable.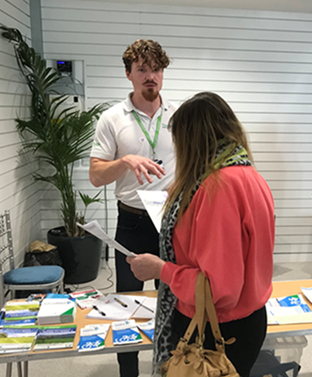 Feedback from Job Centre Plus (JCP) staff:
"Thank you for doing such amazing work! Providing bus tickets help to breakdown financial barriers to work."
"Its good because we have an opportunity he can attend which would be perfect for him and a bicycle loan could really change his life

."
"Our customer is absolutely made up with his bicycle loan which was issued within 12-hours

."
For more information about Travel Choice please visit www.nottinghamshire.gov.uk/travelchoice or email travelchoice@nottscc.gov.uk