Travel Choice moves forward to Ashfield and Bassetlaw
Thursday, March 12, 2020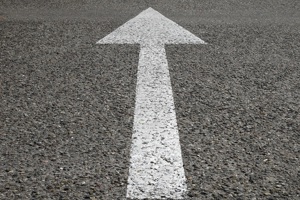 The Travel Choice project has been offering information and advice on different ways to travel in Nottinghamshire. Since 2018, the team have been helping residents in Mansfield and Newark to find work, reduce congestion, and incorporate exercise into their day to day lives as a healthy lifestyle choice. Travel Choice encourages people to walk, cycle and use public transport, rather than use cars if possible, particularly for short journeys.
On behalf of the whole Travel Choice team, we would like to thank everyone who has taken part in the project in Mansfield and Newark. Here are just a few of the positive outcomes we have achieved by working together:
The team has provided travel advice to:
More than 9,000 households
Almost 2,000 employees at 77 businesses
More than 1,200 jobseekers
More than 800 school leavers
Participation in the project has resulted in a reported 16% reduction in single occupancy car trips to work, as well as increases in walking, cycling and bus journeys.
The project is coming to an end in Mansfield and Newark. However, due to its success, Travel Choice will move to a new location in Ashfield and Bassetlaw later this year.
The team are looking forward to working with residents, jobseekers and businesses in Ashfield and Bassetlaw and are busying preparing materials for a planned launch in these areas in late spring 2020.
If you are based in the Ashfield and Bassetlaw area and would like to know more about Travel Choice or register your interest in the project please contact the Travel Choice team at travelchoice@nottscc.gov.uk
Find out more about Travel Choice at: www.nottinghamshire.gov.uk/travelchoice