Travel Choice: helping you and your business
Friday, January 29, 2021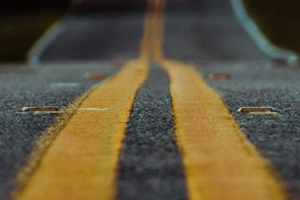 Whether your business has been full steam ahead or business as usual while working from home, Travel Choice has everything you need to help employees stay motivated or travel safely and arrive to work on time. Travel Choice can help you prepare for changing employee travel patterns, in line with the latest government guidance relating to the coronavirus and travel / transport restrictions.
Businesses and employees in the Ashfield and Bassetlaw area
Nottinghamshire County Council's Travel Choice team can help you with:
Keeping your staff motivated, healthy and happy while they work from home
Promoting lower risk transport options for essential journeys and reassuring staff
FREE support, until March 2021 includes:
Travel to work
Personalised travel planning: Helping plan a journey from home to work by every means available
Travel information packs to share with employees: containing a wide range of sustainable travel and transport information, maps and advice
Support with the latest government guidance on travel and transport: Help understanding the latest government guidance on travel, including the do's and don'ts of commuting
Car park management advice: Demand exceeding supply? We could help you find a solution
Bespoke digital travel information boards to share with employees and visitors
Workplace travel plan support
Dr Bike sessions: Free bicycle MOT service
1-1 adult cycle training: Cycling is a great way to minimise contact with others and get some fresh air. It boosts the immune system against illness and is great for overall mental and physical health
Wellbeing checks: Our wellbeing checks can help with weight loss, quitting smoking and living a healthier lifestyle (delivery of face-to-face service is subject to Covid-19 related restrictions)
Working from home
Motivation Mondays, Wellbeing Wednesdays, Fitness Fridays: We'll show you how to shake things up and keep everyone healthy, happy, and motivated with fun interactive ideas that you can continue even when you return to work. Whether it's living room yoga or a lunchtime stepathon, there is something for everyone
Top tips for working from home: We know you're getting good at this, but whether you need a refresher or want to go back to basics on the home working hints we have what you need
1-1 cycle training: Cycling is a great way to keep active and boost your immune system against illness. Learn now or book a refresher with a qualified instructor from home.
Government Guidance support: Help understanding the latest government guidance on travel
Journey Planning: Covid-19 isn't forever. Now is a good time to rethink your travel options for the future by requesting 1-1 journey planning from home to work to find out how you could travel.
Recreational routes: A collection of local cycling and walking routes at your fingertips. Switch up your daily exercise with something new.
Ashfield and Bassetlaw workplaces: If you want to sign up or for more information, please contact Georgia Taylor, Travel Choice workplace lead, on 0115 824 8250 or gtaylor@itpworld.net

More about the Travel Choice programme
Travel Choice is a FREE sustainable transport project managed by Nottinghamshire County Council, working in partnership with AECOM and Integrated Transport Planning Ltd (ITP) consultants. We are proud to support happier, healthier workplaces and encourage more sustainable travel across Nottinghamshire.
For the third year of the project we are working with businesses in Ashfield and Bassetlaw.
We are helping local businesses to plan for safe and sustainable travel to work during and after the Covid-19 pandemic. Is your businesses ready to welcome back new cyclists? Can you accommodate extra cars? How will your staff travel if they can't take the bus or train? Find out with Travel Choice. We're aiming to reduce congestion, improve local air quality and make local people healthier and fitter whilst showing them how spending less on fuel means more money to spend on the nicer things in life.
We are offering FREE travel and transport advice, information and incentives to businesses based in in Ashfield and Bassetlaw until March 2021. We offer bespoke packages dependant on each business' travel requirements, key issues, priorities, and motivations.
Through Travel Choice, you and your employees will have access to FREE advice, discounts and benefits, including:
FREE personalised travel planning and journey planning advice
FREE workplace travel action plans
FREE digital resources/ staff travel information packs
FREE Audit of on-site facilities
FREE Staff surveying to show you how employees currently travel and plan to travel
FREE Remote workplace travel clinics by video offering personalised travel advice
FREE 1-1 adult cycle training 
FREE Dr Bike maintenance sessions
FREE workplace wellbeing checks (subject to government guidance at the time)
FREE local walking and cycling maps
FREE advice on carpark demand management strategies
FREEBIES to help persuade staff to get active
ACCESS to Nottinghamshare – the largest journey sharing database in the county
We're up to date with government advice to keep you informed of the latest changes. All of our incentives are carefully planned to keep you safe with strict social distancing and sanitisation measures in place.

Why take part?
There are many great reasons to take part, but here are just a few:
Help staff stay fit and healthy by choosing lower risk modes for virus-spread when travelling to and from work
Be a responsible employer by supporting employees to follow government guidance on travel during Covid-19.
Manage parking demand and be ready to manage the predicated rise in car use
Improve recruitment prospects and reduce staff turnover by making journeys to work easier and cheaper
Improve staff health and productivity and reduce absenteeism more generally
Solve access problems by improving traffic congestion on and around your site
Improved relations with your local community, suppliers and customers by reducing the local transport impacts of your workforce
Improve your corporate social responsibility reputation by meeting environmental targets
support with cost effective transport solutions and potentially reduced transport costs
lower mileage claims and other business travel costs
reduce staff time spent on business travel
reduce fleet running costs
Improve sustainable travel facilities onsite
What are the steps?
Site audit and business survey: Your opportunity to tell us what you are already doing on site and what you want to get out of the project. We'll send you an email link to complete.
Employee survey: A chance for your employees to tell us how they are travelling and what kind of support would benefit them. We will send you a survey to distribute.
Review: Travel Choice will share in depth analysis of the staff travel survey data with you and create a bespoke action plan and help you understand staff priorities and current travel behaviours/ challenges.
Delivery of any of the services that you have requested (subject to demand evidenced in employee survey results): You will now have access to all of our fantastic information, personalized travel planning and incentives including cycle training, Dr bike sessions and travel information packs. Your Travel Advisor will tell you how to access these services and organize them on your behalf.
Follow-up employee survey: We want to hear how much your employees have benefitted from our support. We'll send you a follow-up survey to collect their valuable feedback and see what difference Travel Choice has made to your business.
Find out how we have helped other businesses
For more information about these services and how you can access them, please take a look at our workplaces web page, email travelchoice@nottscc.gov.uk or call 0300 500 80 80.